Every family is inseparable from the dining table. The dining table occupies a very large position in our life. There are many kinds of materials for the dining table, such as solid wood dining table, glass dining table, marble dining table, etc. What kinds of solid wood dining table are there?
1. Pastoral style
This is a picture of a Korean pastoral style solid wood dining table and chairs. The side of the table is hollowed out, which is warm, romantic and elegant. The production pays attention to the perfection and delicacy of every detail. The four corners of the table are very firm. The beauty of time travel.
2. Chinese style
The Chinese style solid wood dining table and chairs are novel in style. The dining table can be extended or shortened according to the needs. There is a small table under the table for placing tableware. Made of wood to ensure the product is durable.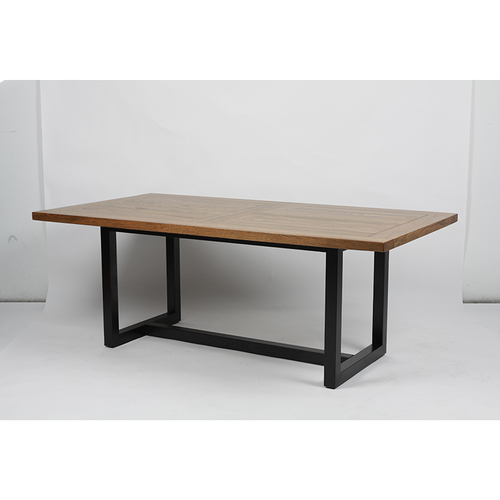 3. European style
The picture of this European-style solid wood dining table and chairs is mainly ivory white, with rich floral decorations, pursuing the integration of soul and nature, noble and elegant, rounded corners, exquisite craftsmanship, smooth and delicate plate type, armchair, warm and sweet, Is your ideal home choice.
Jiaxing Ruijing Furniture Co., Ltd.
 are 
China Dining Tables Factory
 and 
Dining Tables Manufacturers
 from past (11) years,we have strong supply chain with 3 factories. We delivers modern and traditional home furnishings for all styles budgets and rooms.we have focused on providing not only beautiful furniture but also functional designs that provide good storage solutions. We have successfully obtained the certification standard and procedure of ISO9000/14000/18000/CA. We have close cooperation with internationally advanced heavy equipment manufacturers including HOMAG of Germany and MULTKA of US. We introduce advance equipment and technology and improve production technique and capacity. Our collections include furniture for bedrooms, home office, living rooms, dining rooms, and for any room of a home.Our strength allows us to provide Dining Tables in any fabric, color, or finish of your choosing. Our 
wholesale Dining Room Tables
 are widely recognized and trusted by users.