Wooden bedroom furniture can add a natural, warm, and traditional touch to any bedroom. Some popular types of wooden bedroom furniture include beds, dressers, nightstands, and armoires.
Beds made of wood can range from simple and traditional to more modern and minimalistic designs. They can be made of solid wood or a combination of solid wood and veneers.
Dressers and chests of drawers are essential pieces of furniture in any bedroom and can be found in a variety of styles and sizes to suit different needs. Some are tall and narrow, while others are short and wide. Some have multiple smaller drawers, while others have fewer, larger drawers.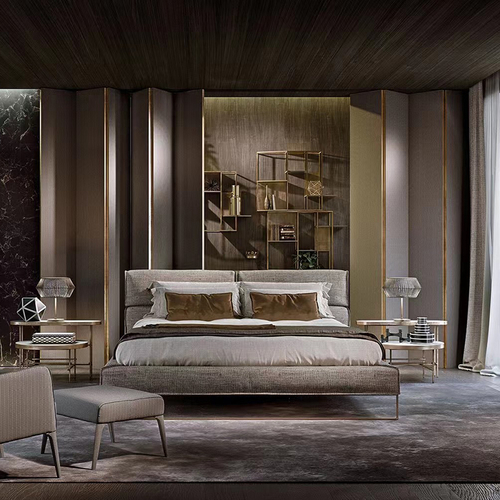 Nightstands are small tables that are placed beside the bed and are often used for holding a lamp, alarm clock, and other small items. They can also be used for storage, with drawers or shelves for holding items such as books or other personal items.
Armories are tall, free-standing cabinets that are used for storing clothing and other personal items. They typically have doors that open to reveal shelving or hanging space for clothes, as well as drawers for smaller items.
When choosing wooden bedroom furniture, it's important to consider the style and decor of the room, as well as the size and layout of the space. It's also important to think about the type of wood and finish that will best suit your needs and preferences.