When it comes to the removal of odors from office furniture, it should be a concern of many people. Today, I will share some tips. You can grow some plants in the office. After all, plants have a strong ability to absorb formaldehyde. Such plants, for example, have Cacti, spider plants, ivy, saxifrage, chrysanthemum, radish, etc. These green plants have the function of absorbing formaldehyde, and they do not need too frequent care after planting.
It is very important to maintain indoor ventilation, so that the air in the office can form convection, so that it can play a role in the volatilization of formaldehyde in office furniture, but if you want to volatilize formaldehyde in this way, it is too slow, and it may be completely volatilized. It will take several years.luxury Console table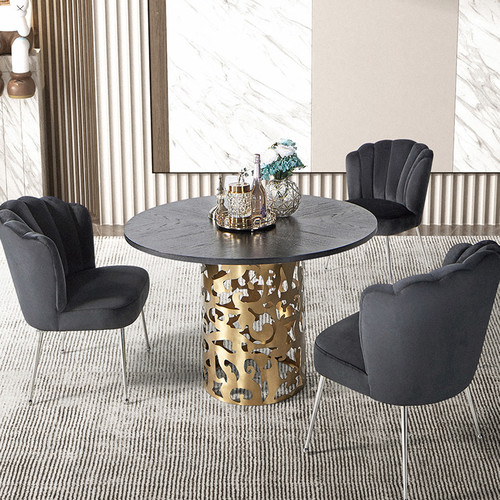 Using activated carbon, supermarkets and other stores all sell bags of activated carbon, and then put the activated carbon in the corner of the office furniture, and let him slowly inhale, but it should be noted that the activated carbon is absorbed to a certain extent. It will be saturated, and it will be replaced in time at this time.modern furniture supplier
RuiJing have been at the forefront in manufacturing wide ranges of high-quality home furniture and furnishing products from past (11) years. Our core manufacturing unit in Shanghai/Zhejiang, and headquarter location in Jiaxing City, Zhejiang Province, China. We delivers modern and traditional home furnishings for all styles budgets and rooms.we have focused on providing not only beautiful furniture but also functional designs that provide good storage solutions. Our collections include furniture for bedrooms, home office, living rooms, dining rooms, and for any room of a home. In order to provide our customers with unlimited options, 4CAD Engineer+3Designers are ready to achieve your dream. As a 10years+ manufacturer, we have strong supply chain with 3factories. Our strength allows us to provide products in any fabric, color, or finish of your choosing. Stop in today to see our luxury selection offered at affordable prices.