Many households have different apartment types and decoration styles, and most of the finished furniture is relatively popular in design, and it is difficult to meet the individual requirements of consumers. Therefore, customized furniture is more and more popular in the market, and many owners who renovate new homes are also more and more There is an increasing tendency to opt for custom furniture. So how can you choose satisfactory custom furniture? You need to know more about the custom furniture manufacturing process and tailor-made furniture that suits you.
In the past ten years, custom-made furniture has become a mode of home decoration. It quickly responds to the needs of individual customers with low-cost and agile operations, and has the momentum to replace traditional furniture, and is loved by many owners.
At present, a large number of customized furniture enterprises have appeared in the market. On the basis of mass production, these enterprises regard each consumer as a separate market segment and meet the individual needs of individual consumers. At present, most of the custom-made furniture mainly includes integral wardrobes, integral bookcases, integral cabinets, walk-in cloakrooms, built-in wardrobes, etc.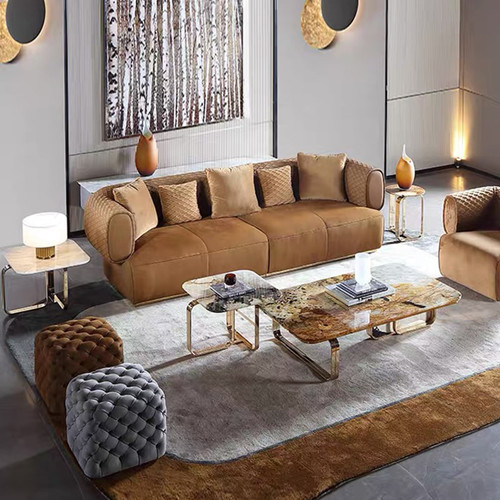 Custom furniture has obvious advantages both for consumers and manufacturers.
The individual needs of consumers are met. Customized furniture subdivides consumers into individuals, and designs according to personal interests and hobbies. It designs products with various color matching and rich and novel styles to meet the individual requirements of different people for furniture. It is mass-produced. Popular furniture can not match.
Consumers can control furniture material costs. Customized furniture can be customized because the various attribute parameters of furniture can be customized, that is, the cost of furniture can be controlled, and it can be appropriately reduced when the cost is too high. Here, industry experts also remind that when custom furniture is moved, it is necessary to control the cost of materials and not be easily influenced by merchants and exceed the standard. In addition, custom furniture brands generally find a fixed supplier, the materials are guaranteed, and the price is relatively cheap.
The purchase of customized furniture is different from ordinary finished furniture. The communication between consumers and merchants only stays at a simple level, but requires in-depth communication between consumers and merchants.
Jiaxing Ruijing Furniture Co., Ltd.
 are 
China Luxury Furniture Manufacturers
 and 
custom Luxury Furniture Suppliers
 from past (11) years,we have strong supply chain with 3 factories. We delivers modern and traditional home furnishings for all styles budgets and rooms.we have focused on providing not only beautiful furniture but also functional designs that provide good storage solutions. We have successfully obtained the certification standard and procedure of ISO9000/14000/18000/CA. We have close cooperation with internationally advanced heavy equipment manufacturers including HOMAG of Germany and MULTKA of US. We introduce advance equipment and technology and improve production technique and capacity. Our collections include furniture for bedrooms, home office, living rooms, dining rooms, and for any room of a home.Our strength allows us to provide Product in any fabric, color, or finish of your choosing. Our 
wholesale Luxury Furniture
 are widely recognized and trusted by users.