When it comes to choosing sofa fabric, there are many choices available. There are different types of fabric for different purposes. For example, a plain fabric that doesn't show up stains is a great choice for a minimalist living room. Another type of fabric that can add character to a living room is a patterned fabric.
Another type of fabric is microfiber. This type of fabric mimics the appearance of other fabrics and is an inexpensive alternative. Microfiber is also easy to clean. It can be cleaned using solvent-based cleaners or a lint roller. Microfiber is often made to look like leather. If you have pets, this is not the best option for you.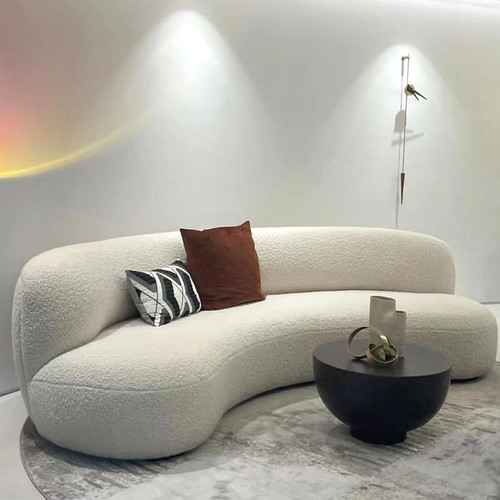 The type of fabric you choose should be determined by your lifestyle and the use of the sofa. If you don't use the sofa much, you might want to opt for a textured wool blend. If you have children or pets, you might want to go for a smooth cotton fabric. Lastly, if you use the sofa regularly, you'll want to choose a durable fabric. Chenilles are another type of fabric that is more demanding.
Whether you're buying a new sofa for your living room or family room, choosing the right fabric is a crucial step in the process. Choosing the right fabric will affect how the sofa looks, feels, and ages. If you're worried about the decision, talk to an expert to ensure you get the best sofa for your living space.
Jiaxing Ruijing Furniture Co., Ltd.
 are 
China Fabric Living Room Sofas Manufacturers
 and 
Fabric Living Room Sofas set Factory
 from past (11) years,we have strong supply chain with 3 factories. We delivers modern and traditional home furnishings for all styles budgets and rooms.we have focused on providing not only beautiful furniture but also functional designs that provide good storage solutions. We have successfully obtained the certification standard and procedure of ISO9000/14000/18000/CA. We have close cooperation with internationally advanced heavy equipment manufacturers including HOMAG of Germany and MULTKA of US. We introduce advance equipment and technology and improve production technique and capacity. Our collections include furniture for bedrooms, home office, living rooms, dining rooms, and for any room of a home.Our strength allows us to provide Sofas in any fabric, color, or finish of your choosing. Our 
wholesale Fabric Living Room Sofas
 are widely recognized and trusted by users.