Choosing a dining table is a key part of the dining room. It should be comfortable, sturdy and well-made. It should also fit your budget and the size of your dining room. You should also consider your family's lifestyle and dining habits.
The average kitchen table height is 28 to 32 inches. You will need to purchase 21 to 23-inch chairs to go with it. When shopping for a table, ask the salesperson to tell you what type of material it is made of. Some tables are made from a combination of wood and metal, while others are made of concrete or polished marble. The material of the dining table can affect how much room it will take up.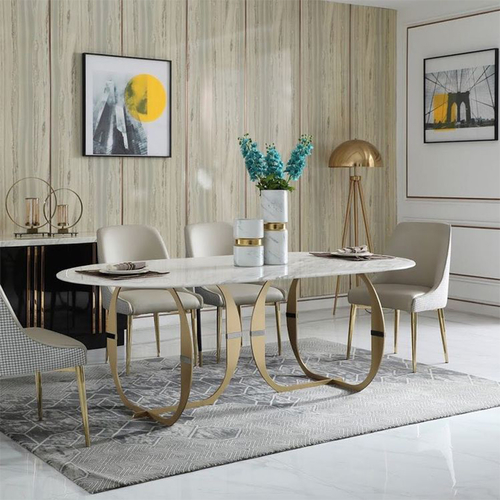 In a modern home, a sleek glass or metal table will look nice. For a more classic look, a rustic wood table with a dark stain is a good choice.
A round table is a common option for dining rooms. It gives a circular profile that balances a square room. The round shape also helps cut down on the corners. This type of table is ideal for smaller spaces.
A pedestal-style table is another option. These can accommodate more people than a table with legs. But you need to keep in mind that a pedestal-style table is less sturdy than a table with four legs.
A rectangular or square shaped table is also popular. You can expand a square-shaped table by adding leaves.